The Best New Tires in Delta
Some tire shops carry "a wide range of new tires" but at Taylors Service Center we carry exactly the right tire that fits your car or truck in a style that fits your style. No more confusion. No standing around staring at a wall of new tire options. The tire specialist at Taylors Service Center will help you select the right set of new tires every time. As one of the top-rated new tire shops in Delta, Taylors Service Center tires are on more cars and trucks than any other tire shop in Delta.
Learn More About Tires
All Terrain Tires
All Terrain tires are known for their longevity, traction, and performance. Read More
All-Season Tires
All-season tires are designed to deliver good comfort and handling on the highway, as well as reliable traction in the rain. Read More
Snow Tires
Winter tires are engineered for traction in ice and snow when the temperature drops below 45 degrees. Read More
Touring Tires
Touring tires are designed to deliver both a comfortable ride and more responsive handling than traditional all-season tires. Read More
But Don't New Tires Cost More?
A set of new tires may cost more on the day they are installed. But when you factor in Taylors Service Center promotions or manufacturer rebates, the cost of a set of new tires is only a little more than buying used tires. Plus, you can't beat the unmatched confidence and safety of new tires! The cost of new tires also includes the manufacturer's warranty. In most cases, the warranty covers you in the case of premature tread wear.
Can New Tires Save Money On Fuel Costs?
Your new tires may cost less than you think if you choose a fuel-saving tire. Many tire manufacturers are designing new tires that will pay you back at the pump. Discuss this option with our tire specialists if you commute a long distance to work or just like to travel. Fuel-saving tires still offer confident traction in rainy weather and a smooth ride around town. Some manufacturers boast that fuel-saving tires can save 2,600 miles worth of gas over the life of a set of tires.
New Tires With Symmetric Tread Pattern - Great For The Family Car
If getting your kids safely to soccer practice then our featured all season new tires will provide you stable handling with symmetrical tread patterns that offer great traction in wet, and dry conditions. A great touring tire is perfect for a comfortable, smooth cruising experience. If sudden harsh conditions are also a concern talk to our tire specialist about all-season new tires that offer more refined handling, higher traction, and more performance features.
Asymmetric Tread - For High-Performance Cars
New Tires offering an asymmetric tread offer the safest high-performance driving experience during the summer months. These new tires are built for control on hot dry asphalt or in unexpected wet conditions. Responsive handling and more stopping power on wet asphalt make asymmetric tread tires the choice for ultra-high performance drivers.
How Long Do New Tires Last?
On average new tires last about 3 to 4 years. If treadwear is a concern try a rugged off or on-road terrain tire. Many off or on-road tires are built to offer a smooth ride when cruising but become a long-lasting workhorse when hauling or towing.
Consider New Kevlar Tires For Off-Road Fun in Delta
Our best new off-road tires feature Kevlar that helps resist punctures when aggressively taking on mud, rocks and rugged terrain. Get more "bang for your buck" with new tires that offer smooth on-road and highway driving as well as tough off-road strength. On or off-road these new high-performance tires feature superior traction through rain, baking heat or freezing conditions.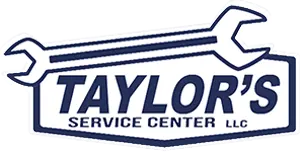 My business vehicle is constantly in use and getting an appointment for maintenance can be difficult. Taylor's always gets me in and out first thing in the morning so that taking care of my vehicle doesn't disrupt my work day.
Dawn R.
join our team
We are currently on the lookout for the following: