Buying A New Set Of Continental Tires?
Buying A New Set Of Continental Tires?
Whether you're looking for tires to carry you through sweltering heat or intense rain, give Taylors Service Center a call today at 717-456-5576 to find the right Continental tires for you. Discover more about Continental tire rebates, warranties, and driving applications. Taylors Service Center is the auto repair leader in Delta. We are conveniently located just minutes from everything. Stop by today at 403 Main St, Delta, PA, 17314.
When it comes to buying a quality set of new tires, industry experience is a huge advantage. Continental has more than 100 years of experience in the tire industry making them a reputable tire brand that you can trust. With Continental, you no longer have to second guess quality. Their excellent track record has secured them a place as the world's fourth-largest tire brand.
What You Need to Know
With Continental tires, you don't have to sacrifice safety for a tire that matches your values. They are dedicated to creating a safe and eco-friendly tire that fits your lifestyle. Continental tires provide the safest tire on the road by offering proprietary tread patterns and structures to enhance the durability and traction of the tire. They're committed to keeping your family safe no matter what you're driving through.
By offering four diverse tire families with 35 different tire offerings, Continental has a wide selection of tires that can fit your needs and budget. They range from top-rated all-season tire options to winter tires that are known for having excellent snow traction and ice braking.
Continental, considered the "King Of Touring Tires" has diversified and now offers:
Ultra-High-Performance Tires
All-Terrain Tires
Winter Tires
Whether you're looking for a set of tires to navigate changing weather conditions while keeping your family safe or a set that offers a smoother work commute, give Taylors Service Center a call today at 717-456-5576 for a complete analysis of your needs. At Taylors Service Center we'll identify the best Continental tire for you by evaluating how and where you drive, as well as what kind of tire you're looking for.
Continental offers a Total Confidence Plan, so you have confidence on the road. Ranging from a customer satisfaction trial to a flat tire roadside assistance program, Continental and Taylors Service Center are here through every step of your tire-buying journey. If you have any questions about the Continental warranty package, give Taylors Service Center a call today at 717-456-5576 to talk through the extensive warranty offerings.
If you're looking to upgrade your tires or your tread is low, give Taylors Service Center a call at 717-456-5576 to get started with a set of Continental tires today. We guarantee that you'll be satisfied with your purchase of Continental tires. Come by Taylors Service Center at 403 Main St, Delta, PA, 17314 and talk with one of our tire specialists about which Continental tire is right for your car and driving style.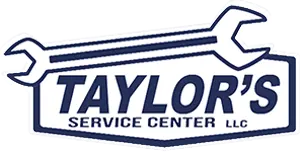 My business vehicle is constantly in use and getting an appointment for maintenance can be difficult. Taylor's always gets me in and out first thing in the morning so that taking care of my vehicle doesn't disrupt my work day.
Dawn R.
join our team
We are currently on the lookout for the following: