Tire Alignment and Tire Rotation Services
Taylors Service Center Alignment and Tire Adjustments
Ensure your tires are in optimal condition with precise alignment services at Taylors Service Center. Properly aligned tires not only extend their lifespan but also enhance your vehicle's handling by preventing it from "pulling" to one side. Our certified tire specialists employ state-of-the-art equipment to meticulously inspect your tires for signs of uneven wear, cracking, or slow leaks.
Alignment Services
Wheel alignment, a fundamental aspect of regular car maintenance, entails the precise adjustment of wheel angles to align with the manufacturer's specifications. This process ensures that your suspension and steering systems operate at optimal angles, ultimately reducing tire wear. Alignment is a complex task and our skilled experts who excel in this field can guarantee precision and quality.
Don't let uneven tire wear diminish the longevity of your tires. Experience a fast and cost-effective tire alignment at our shop in Delta. Call us today at 717-456-5576 to schedule an appointment.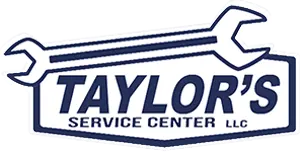 My business vehicle is constantly in use and getting an appointment for maintenance can be difficult. Taylor's always gets me in and out first thing in the morning so that taking care of my vehicle doesn't disrupt my work day.
Dawn R.
join our team
We are currently on the lookout for the following: